"CLASSICAL"
***Scroll Down for all Choices***

Classical belts are chosen to achieve a good reliable drive where space and weight requirements are not primary concerns. They provide good overall service for all but the most severe duty drives.
CLASSICAL CROSS SECTION SELECTION CHART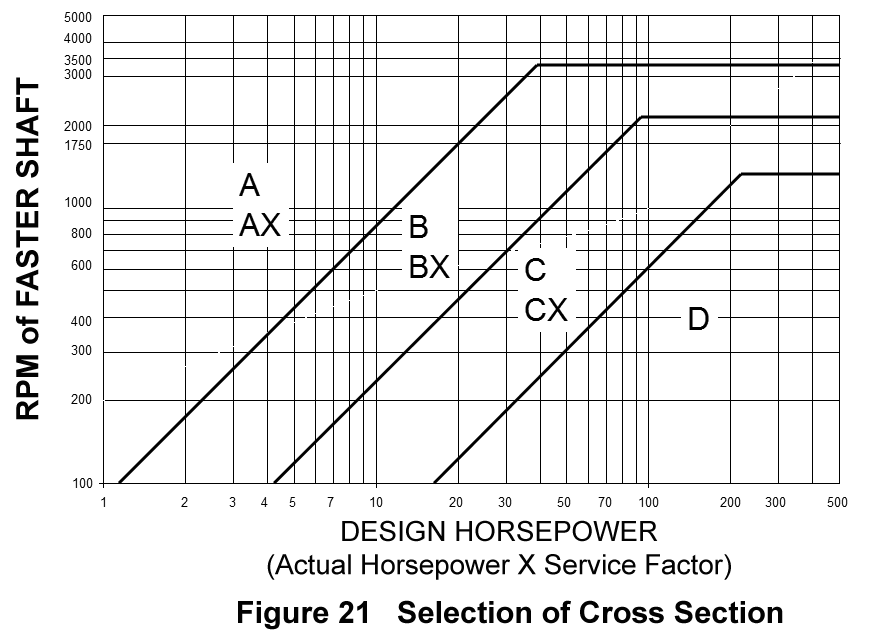 NOTE: For Standard Pulleys, the Maximum Belt Speed Allowed is 6500 FPM
Belt speed is calculated by taking the outside diameter of a pulley in inches times 0.262.

The selection charts also apply to banded belts, if a banded belt design is required.